Over the past several years, New Horizons has become one of the top FUE hair restoration centers in the United States
Our physicians have extensive experience with FUE hair restoration techniques – the Neograft procedure and ARTAS robotic transplantations
New Horizons has always made it a priority to stay up to date with new hair transplant technology.
In 2010, New Horizons was the first clinic in the Midwest and one of the first in all of the United States to offer the FDA approved Neograft hair transplant procedure.
In 2012, we were the first in the Midwest and only 5th in the world to adapt the ARTAS robotic hair transplantation procedure.
Our clinic no longer offers FUT procedures, as we believe FUE technology is the future of hair transplantati
Gregory Turowski MD, PhD, FACS
Gregory Turowski MD, PhD, FACS, Medical Director of New Horizons, is one of few double board-certified plastic surgeons specializing in minimally invasive FUE hair restoration. Dr. Turowski combines a European background with the knowledge and technical expertise he acquired through years of surgical training at the most prestigious American Ivy League institutions: Yale and Harvard.
Dr. Turowski is board certified by the American Board of Plastic Surgery and is a Associate Member of the International Society for Hair Restoration Society (ISHRS).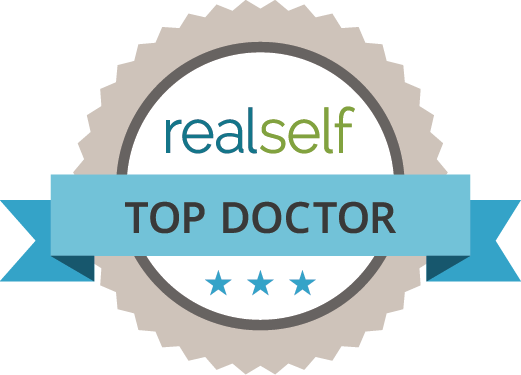 Although nothing can substitute for exceptional surgical skill, Dr. Turowski believes that the best care can only be accomplished through working with a carefully-picked team of highly-trained and experienced professionals. This is the true foundation for New Horizons' successful efforts to be a leader in the field of minimally invasive hair restoration not only in Chicago but also throughout the United States. Dr Turowski continuously strives to maintain up-to-date techniques and the latest innovations by continuing his medical education. Our team of very experienced technicians (many with over 15 years in hair restoration surgery) is full time employed and home based at the center and offers unparalleled expertise and care in assisting Dr. Turowski with these complex cases. We do not use "fly in" hired help and believe in the continuity of care. When a surgical team is held to such high standards and the best available technology is present – miracles happen!
As a patient, you will spend a significant amount of time in our office. That is why New Horizons is designed to provide you with an aesthetically pleasant, relaxed, and friendly environment.
Dr Turowski is a Associate Member the prestigious hair loss surgeons' associations:
American Hair Loss association and International Alliance of Hair Restoration Surgeons . These organizations admit selected surgeons by invitation only. Members have to achieve highest recognition of the hair restoration standards and prove to be able to generate excellent results
Patient Reviews & Recommendations